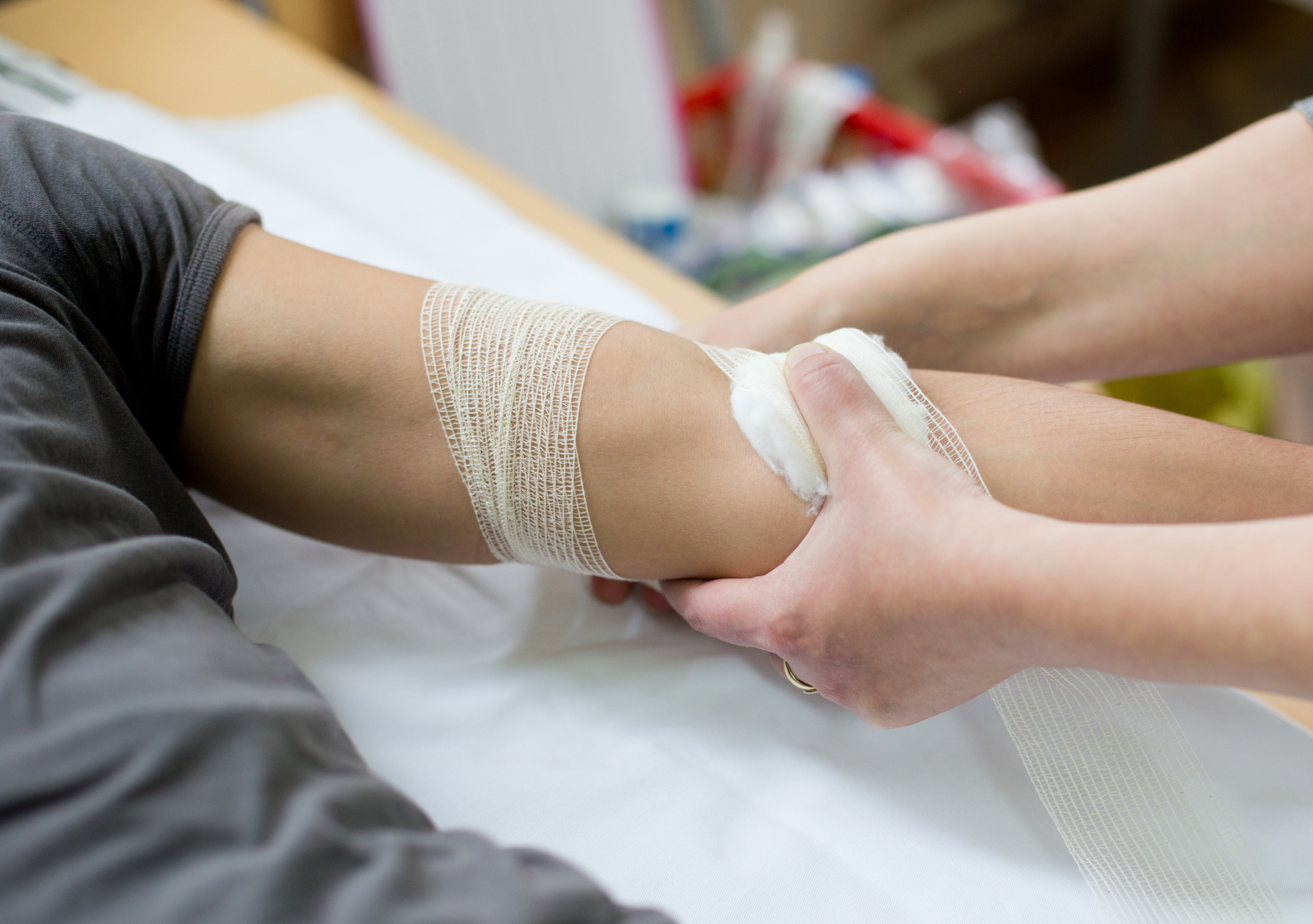 Every year nearly 2 million people suffer from sports-related injuries. After a sports injury, it's important to know where to go for medical care. While some injuries can wait for a scheduled appointment with your primary physician, some require more immediate attention.
There are many reasons why sports injury urgent care is so important. It's necessary to start the healing process as soon as possible.
If you find yourself in this situation, you may wonder whether urgent care should be your first visit. Here's why you should seek medical attention immediately if you get injured while playing sports.
The Benefits of Urgent Care for Sports Injuries
Sports injuries can have an extensive range. You may suffer from minor sprains and tears to more severe injuries such as fractures or concussions. Visiting an urgent care clinic after any sports-related injury is beneficial for several reasons.
They offer comprehensive care under one roof when you visit urgent care after a sports injury. Many urgent care centers offer on-site x-rays and lab testing, saving you time and money.
When it comes to sports injuries, it can take several days to get results back from testing. Having these services available on-site means, you will not have to go to another facility just for x-rays or lab tests.
That means you can get your medications or have your castings or splinting done too. Additionally, having these services on-site ensures that your results will be available to your doctor immediately, which can help them make a quicker diagnosis and start you on the road to recovery sooner.
After a sports injury, getting all your treatments is one of the most beneficial parts of urgent care. This ensures that your treatment plan is tailored to your needs and injury.
In addition, visiting urgent care for sports injuries can also help speed up the overall process. Having all of your providers communicate with each other to coordinate the best possible outcome for you is an added benefit of going to urgent care.
When you're injured, the last thing you want to worry about is having to follow up with different doctors who may advise varying treatments. Also, patients who visit an emergency room with a sports injury often have to wait hours before being seen.
Sports injuries can be viewed as low priority status. Especially when compared to patients suffering from life-threatening conditions. A doctor or specialist may be unavailable because they administer care for other patients.
At the same time, patients who visit an orthopedic physician with the same issue may not be seen until days or weeks. This may be due to scheduling conflicts or backlogged appointments.
Not needing to make an appointment in advance is a significant benefit. You can get the prompt medical attention you need by visiting an urgent care clinic immediately.
This means that your treatment plan can begin immediately. Which ultimately helps accelerate recovery.
Other Reasons Sports Injury Urgent Care Is Important
Urgent care centers typically have extended hours. You can visit one even if your regular doctor's office is closed. This is incredibly convenient if you suffer an injury during an evening or weekend game or practice.
You also don't have to expect a hefty medical bill when you visit urgent care after a sports injury. Urgent care centers typically offer affordable care for sports injuries. This is because they do not require the same level of insurance as hospitals or other medical facilities.
You can typically pay for your care with cash, credit, or debit. Urgent care centers typically charge lower co-pays and deductibles than other medical facilities.
In some instances, urgent care may also offer discounts for cash-paying patients. Additionally, many insurance plans will cover at least a portion of the cost.
Using urgent care after a sports injury can be more convenient for some people. The reason is that living in a small or rural city may be closer to a hospital or larger medical facility.
Sports injury urgent care is also important because of its board-certified doctors. When you visit an urgent care center, you can rest assured knowing that a board-certified doctor will see you.
Board-certified doctors have completed extensive training and passed exams to ensure they are knowledgeable and skilled. This means you will receive high-quality medical care when you visit an urgent care center. This can be helpful if your injury is not severe enough to warrant a trip to the emergency room, but you still need to be seen by a doctor relatively quickly.
How to Find the Right Urgent Care After a Sports Injury
Finding urgent care that is right for your sports injury is essential. Here are some tips to help you find the proper urgent care for your sports injury: Start by asking around. Talk with friends and family about their experiences with different urgent care. You can also ask your doctor for recommendations.
Check reviews online at sites like Yelp, Healthgrades, and Vitals.com to see what other patients have to say about a particular facility. Look at the facility's hours and location to ensure it's convenient.
Ask if any extra fees or co-pays are not listed on their website or in their office.
An Urgent Care Center You Can Trust
Sports injury urgent care offers quick relief when you need it. Most importantly, it comes without the hassle of long wait times and high costs.
Skipping an emergency room visit with a trip to urgent care could be the best solution. If you have suffered a sports injury in Augusta, GA, and are looking for professional medical attention immediately, consider visiting Med Now Urgent Care today!
Our staff of experienced practitioners is dedicated to helping you get back on your feet quickly so you can return to your regular activities as soon as possible! We offer comprehensive services, including x-rays, ultrasounds, physical therapy services, and much more!
Contact us today for more information about our services and walk-ins or to set up an appointment!